When unhappiness kicks in, I simply paint what I feel, and reverse the cycle.
The black layer of the painting was painted with a large brush applied vertically on the canvas of size 60cm x 81cm. While the gold acrylic paint was applied very spontaneously and randomly creating numerous amazing custom splashes and shapes. The painting is finished with a glossy varnish, giving an interesting sheen to the artwork and bringing out the emotion.
There is no better way to live an original life than by doing what you feel.
By Miroslavo.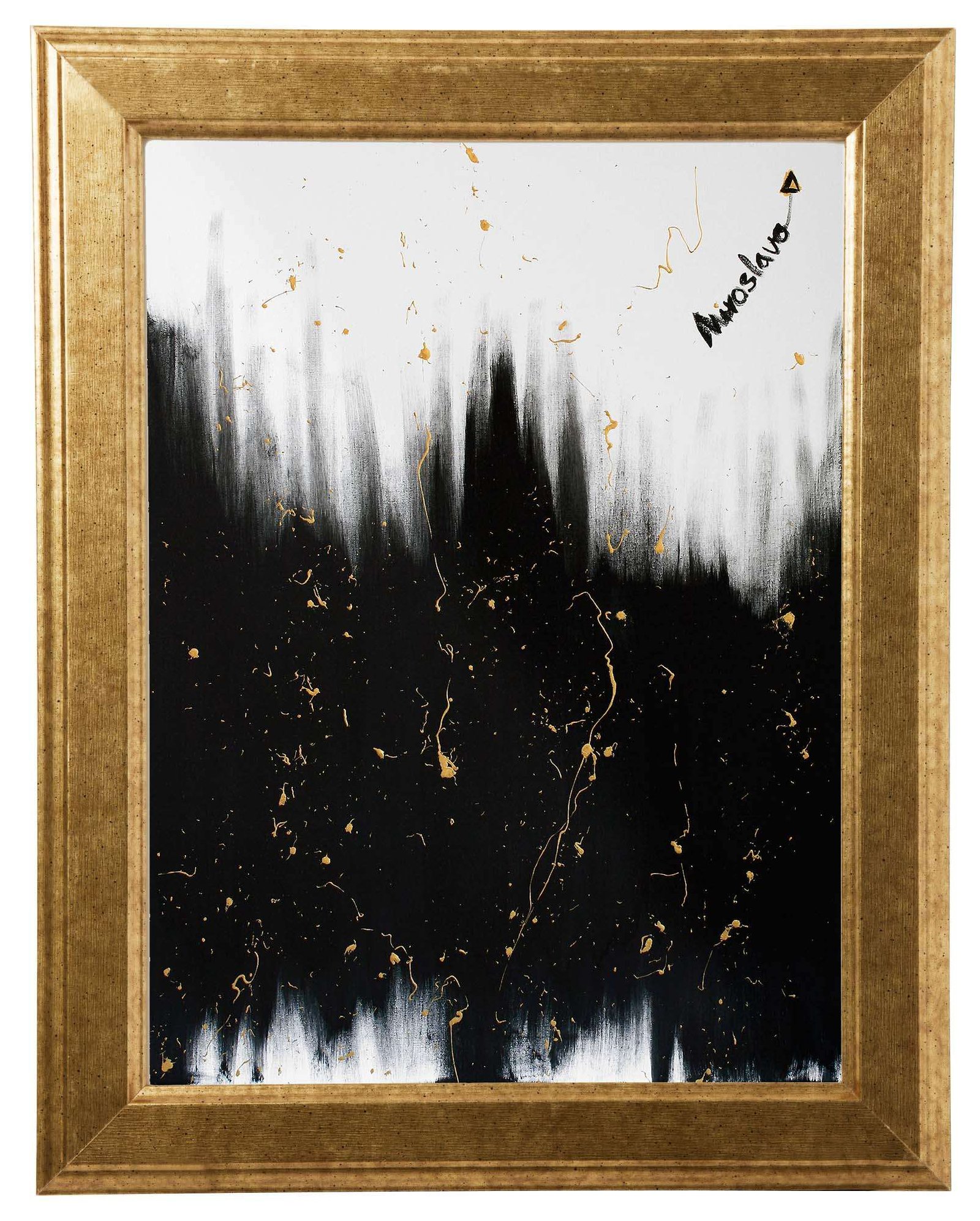 [:]