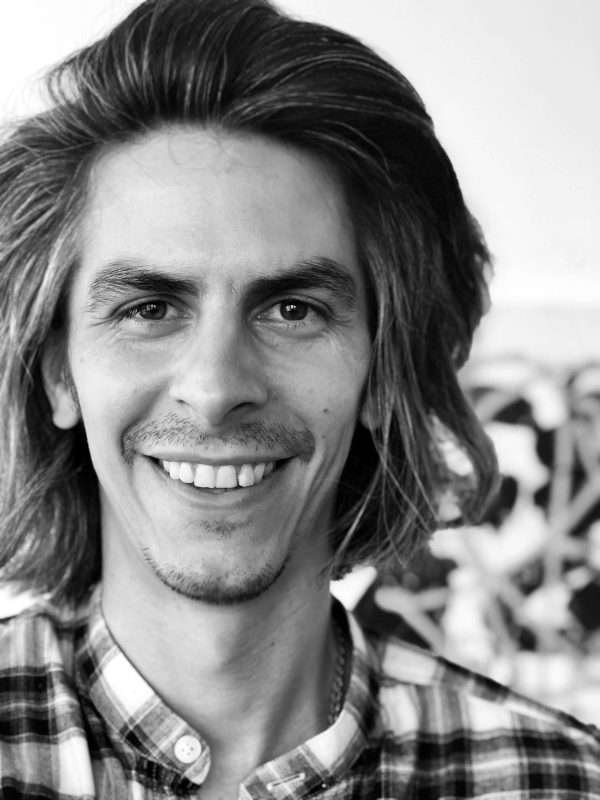 Miroslav Stibůrek, also known as Miroslavo, is a Czech artist, designer, and entrepreneur born in 1987 in Czechoslovakia. After living in the Czech Republic and England, he settled in Barcelona, Spain, where he has been living since 2016.
Miroslavo is known for his versatility and curiosity to learn new things. However, his main focus is art and design—fields he considers complementary. He has demonstrated his mastery in each of the fields he works in, which allows him to approach his work from a unique perspective and create innovative solutions in everything he becomes passionate about.
From an early age, he was exposed to a creative and entrepreneurial environment, thanks to his parents, who founded a bakery, confectionary, and construction company shortly after his birth, which they successfully operate to this day. This had a great influence on his development and he found his place precisely in the creative areas connected with business.
While he has focused specifically on marketing and design since his years at university days in England, he started his own company in 2014. Since then, he has been offering his services to companies, individuals, and organisations both in the Czech Republic and around the world. Miroslavo also makes no secret of his passion for art, which has been with him since he was a child, and at university, he started taking up photography and digital illustrations, and later also painting. His move to Barcelona in 2016 also had a great influence on his creative development, where he had another opportunity to develop his skills and get new inspiration from a culturally rich country and metropolis.
Today he is creatively as well as commercially active in all the areas and abilities he has gathered during his professional career to date. He has won several international awards in industrial design. He has also participated in dozens of design and art exhibitions around the world, incl. commercial, gallery, and museum exhibitions.
His art is in personal collections in the Czech Republic, Spain, Mexico, England, and the United States. It is collected by people from all walks of life, from Picasso, Dalí, and Rembrandt collectors to first-time buyers and people of all backgrounds and ages.
If you were to describe Miroslav's true nature, it's that of the Renaissance man. A student of unquenchable curiosity with a strong imagination. His thrive for knowledge, the exploration of all his abilities and boundless childlike creation is what makes Miro a man on a journey.
There is no better way to live an original life than by doing what you truly love

Miroslavo







Miroslav has been featured in various magazines, publications, social media posts and articles published by  a variety of organisations and communities. He has also been growing his own community through his social media channels, personal encounters and collaborations.
2022 – Kellogg's School of Management, Northwestern University, USA.
2021 – Harvard University, Sustainable Business Strategy, Boston, USA.
2005-2009 – Bachelor and Master of Science from the University of Central Lancashire, United Kingdom.
2000-2005 – The British International School of Prague, Czech Republic.
A'Design Award Winner 2017 for the Flourishing Shot Glass awarded by the A' Design Award & Competition and International Design Academy.
A'Design Award 2017 Runner-Up in the Beauty, Personal Care and Cosmetic Products Design Category in 2016.
A'Design Award Winner 2016 for the SLIXY Watch awarded by the A' Design Award & Competition and International Design Academy.
Red Dot Design Concept 2019 Shortlisted for Wheelbarrow