Shipping & Delivery of Artwork
Depending on the destination, we use the following couriers: FedEx, UPS, and GLS.
Costs
Shipping costs depend on the size and weight of the product as well as the destination country.
To obtain the shipping costs, please choose your products or contact Miroslavo to request a quote. In some cases, the final shipping might change, and you will be contacted if that's the case.
Around Europe, the cost is around €50 to send small paintings and around the same for larger pieces, as they are sent in rolls. They can also be sent stretched on a wooden frame, but the shipping becomes significantly more expensive.
Shipping to the rest of the world is from €60-150 depending on location.
Delivery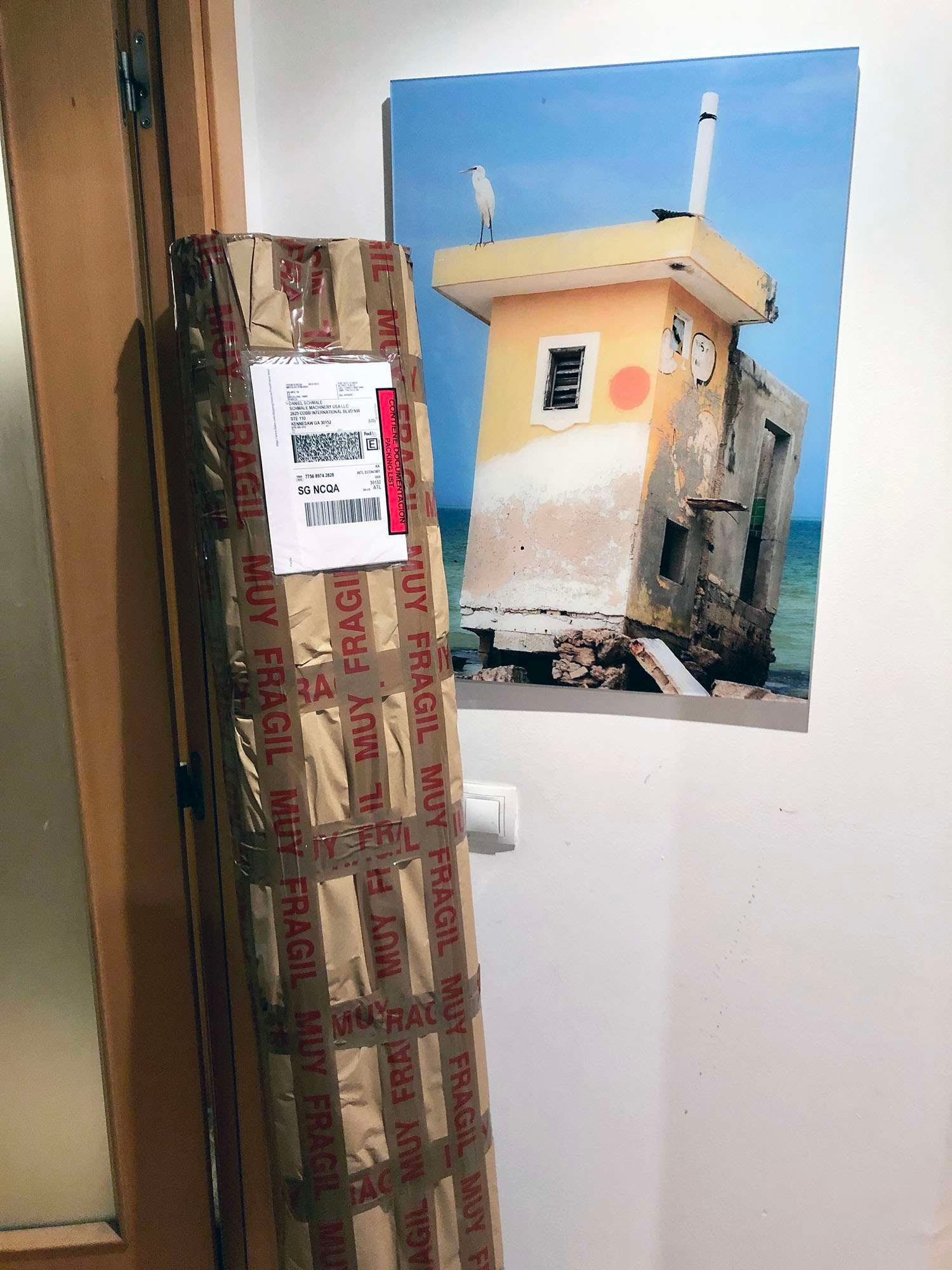 If it is posters, mugs, apparel, and other accessories, the delivery time will be displayed in the cart when you enter your delivery address. These items are made on-demand, so Miroslavo reserves time for fulfilment.
Packaging
Every painting is packaged with extreme care to ensure trouble-free transport and delivery. Each piece is properly packaged in acid-free tissue paper for the preservation of the artwork during transport and storage. It is then bubble wrapped and placed inside a carton box, which gives it the ultimate protection. Original artwork and hand-signed prints come with a certificate of authenticity and a unique number. Large-format paintings are usually shipped in a roll and follow the same procedure.