Modern Wall Paintings for Sale Online. Ideal for your living room, bedroom or other interior spaces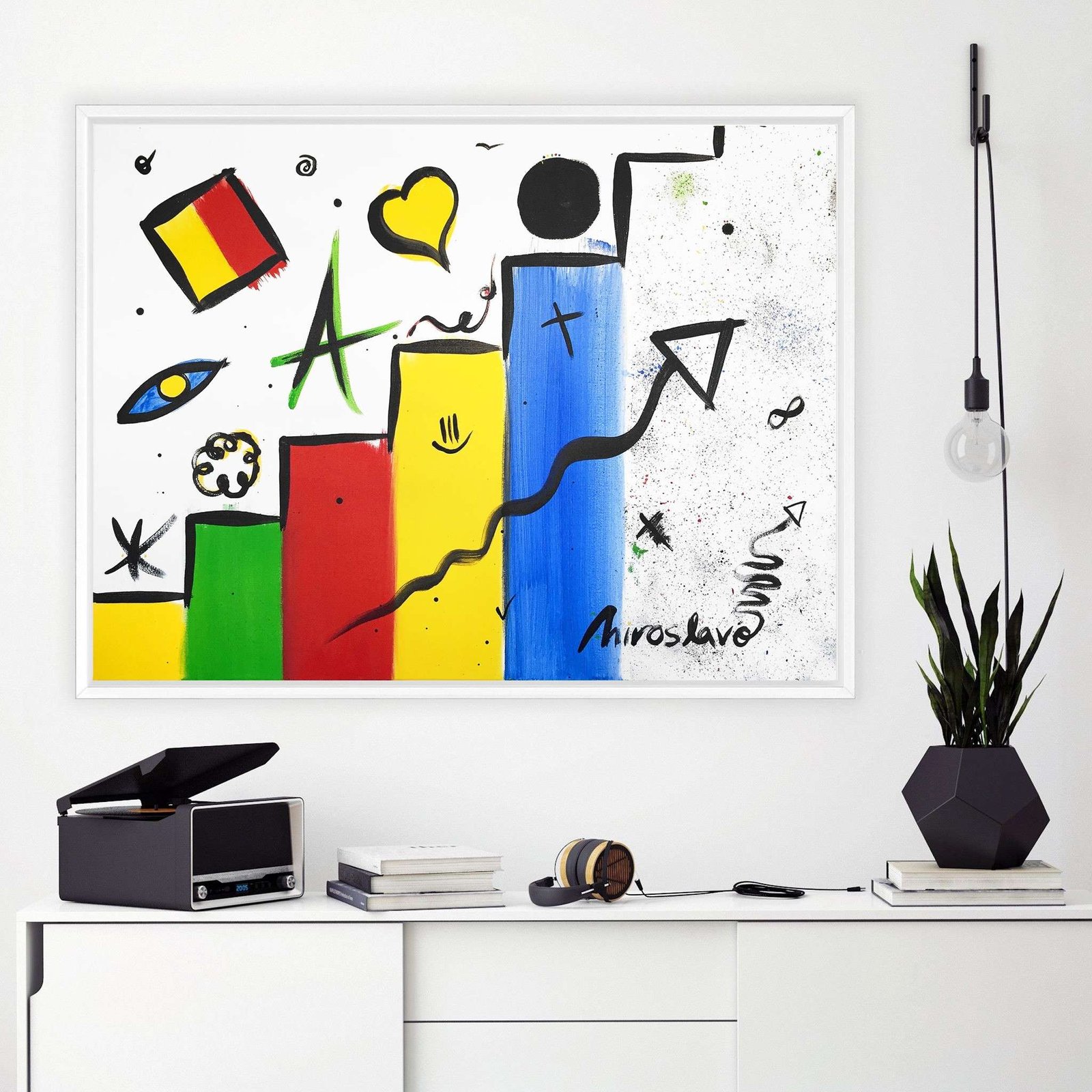 Buy Paintings Directly from Miroslavo
In this section of the online art gallery of a contemporary fine-artist called Miroslavo, you can find all his acrylic paintings for sale. You can buy his art directly from him from the comfort of your home and you don't have to visit his representative gallery or some of his exhibitions.
Miroslavo creates paintings on cotton canvas of small to medium size. They are ideal for a living room, a bedroom, or any interior where the work of art can stand out and enrich it.
You can also consult with Miroslavo where to place the painting or, optionally, which frame to choose. If you some questions or need advice on any matters, please contact Miroslavo through his contact form.
Complete catalogue of Miroslavo's original wall paintings