Original and Meaningful Abstract Paintings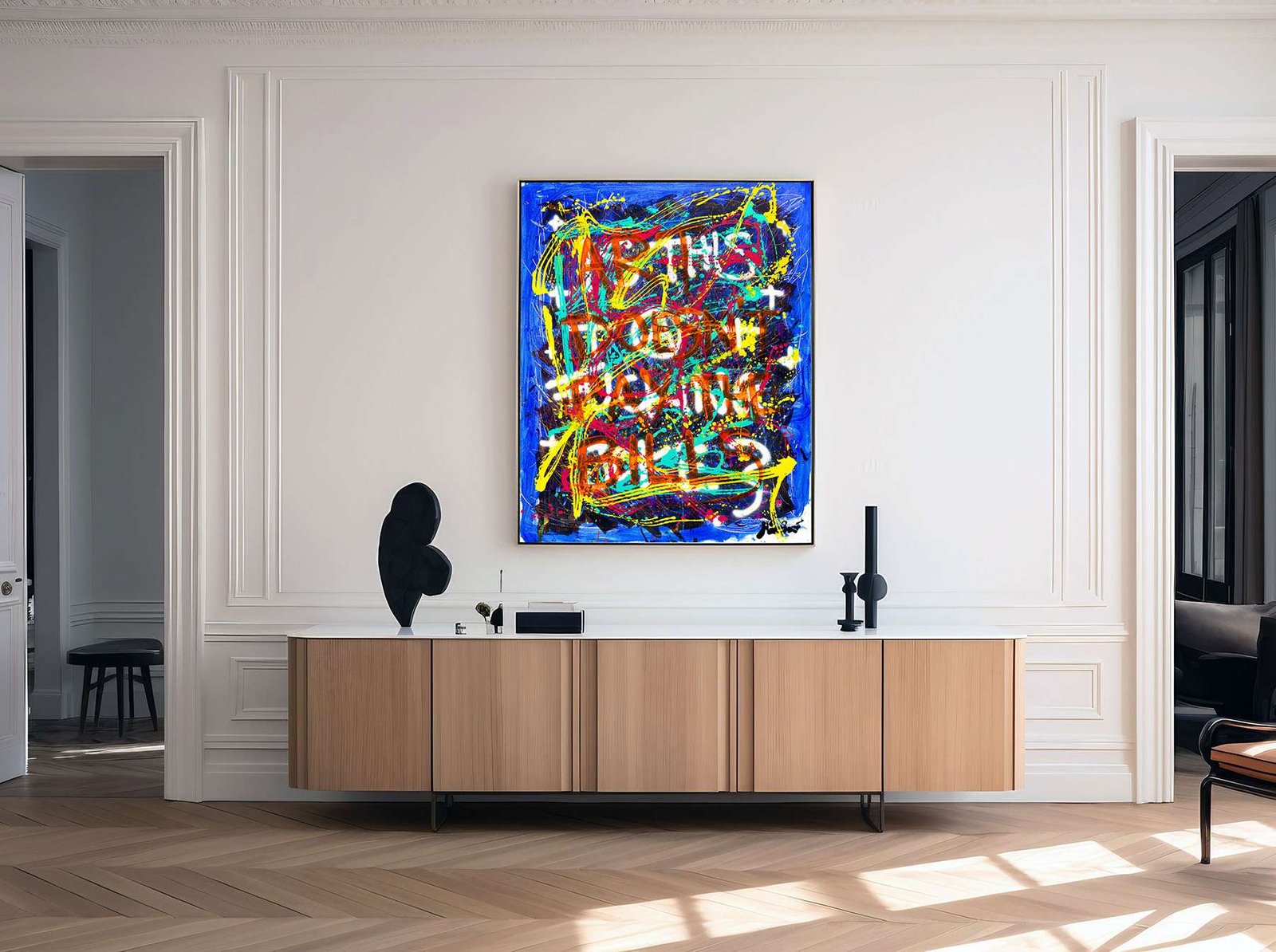 Bold, provocative, expressive, and energetic – welcome to the world of original paintings by MIROSLAVO®. These artworks are characterized by their vibrant colors, modern flair, profound creativity, and playful spirit. Above all, they exude meaning and invention, making each piece a captivating journey into the realm of artistry.
They come in different sizes and price ranges, so feel free to look around to search your kind of artwork. Contact us anytime for help with selecting the right artwork or commissioning a custom piece.
Original and Meaningful Abstract Paintings

Confidence

€

600 Incl. VAT Add to cart

Discover the captivating artistry of Miroslavo in this exquisite piece, where his signature doodles, nuanced texturing, and dynamic action painting converge. Created on a 41x33cm linen canvas, the matte black background imparts a sense of refined elegance and quiet confidence to the artwork. The textured surface creates a mesmerising 3D effect, giving the impression that the painting is reaching out, inviting you to touch and feel its depths. A subtle golden finish gracefully concludes the piece, adding an extra layer of flair and style. Miroslavo's thoughtful craftsmanship is evident in every move, making this artwork a testament to his artistic finesse.