I'm now officially launching a Patreon campaign for my art and I would like to invite you to become my patron and be a crucial part of my creative world.
It's been an exhilarating journey so far, and I'm excited, proud and grateful to present it to you now.
What is Patreon?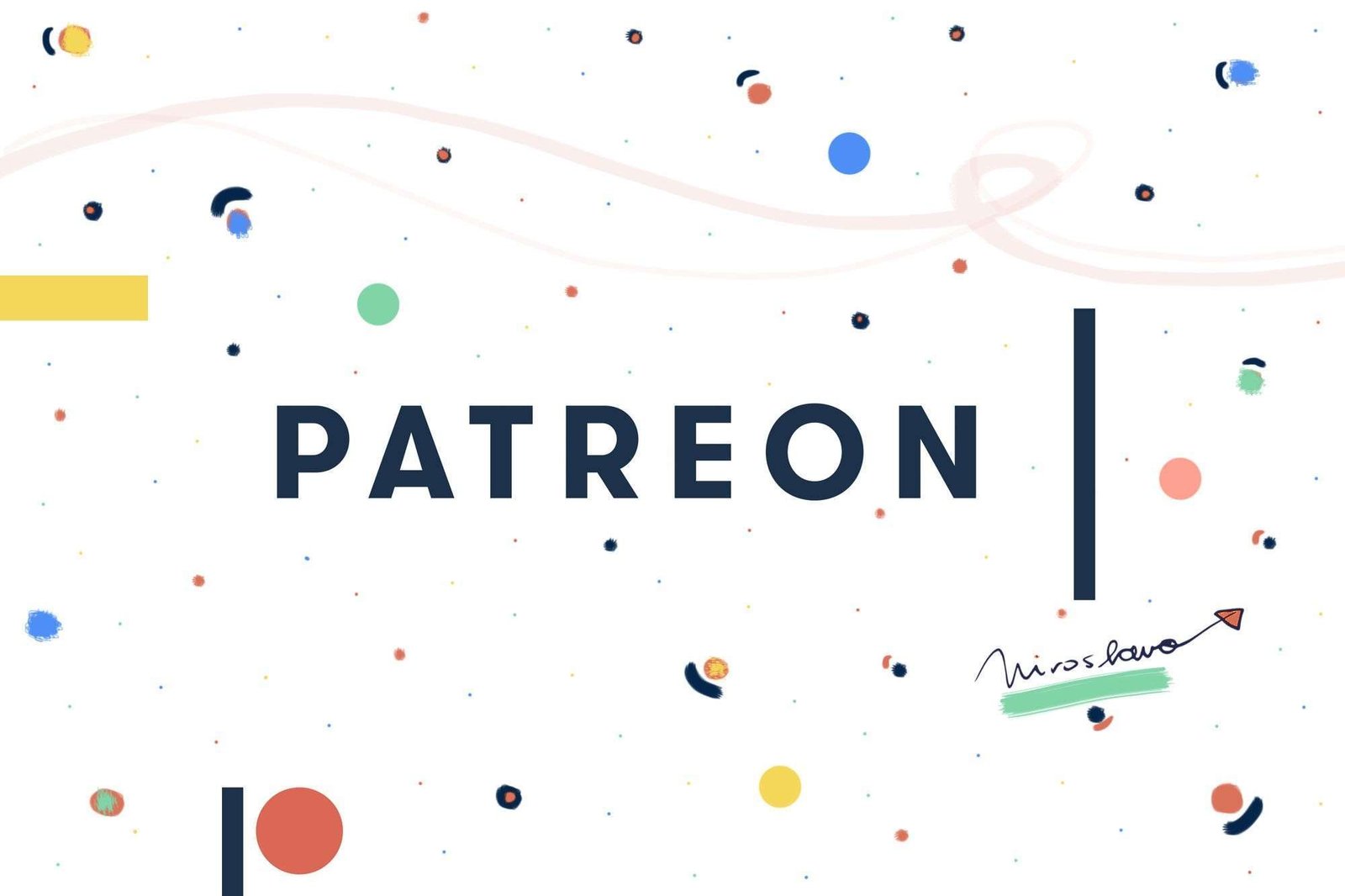 It's a crowdfunding website that enables you to support your favourite creator through pledging a certain amount on a monthly basis. The creators then use the money to fund their defined creative goals and reward their patrons in the forms of exclusive access, sneak peaks and others.
If you like a particular artist on Patreon, you can become an important part of their creative world and contribute starting from $1 per month. The more you contribute, the more the creator gives you in return.
Overall, it's a nice idea to bring patronage to the 21st century. Patrons historically helped many artists like Da Vinci, Michelangelo, Salvador Dalí or Joan Miró to get their art out there.
Rewards and Goals
I set up my first goal which is at $65 per month and with that I'm able to cover my material expenses of creating one average-sized acrylic painting. Those include canvas, paper, paints, brushes, varnish and other relevant tools to complete a piece.
The more I earn, the more paintings I can create, use a bigger canvas, different mediums, materials and enter into art competitions, prizes and exhibitions world-wide.
In return I provide my patrons with rewards and 6 different tiers of patronage:
Patron (from $1)
Charles Saatchi (from $5)
Peggy Guggenheim (from $10)
Lord Chesterfield (from $20)
The Sforza Family (from $50) – Limited to 3 patrons
The House of Medici (from $100) – Limited to 3 patrons (for organisations, corporations and other institutions)
Each tier presents new rewards in addition to the rewards from previous tiers.
Sale of the artwork and The Art Room Charity
The artwork I produce will be then sold through my gallery called Saatchi Art and all prices include worldwide shipping.
3% of all my paintings profits will be donated to The Art Room Charity in Oxford, UK.
Through the sale of the paintings, I will be able to expose my art and fund further research, artistic development, personal expenses, patron's rewards development, art fairs and other expenses.
About my artwork
I create in the fields of design, photography and art, but specifically with art, I'm able to explore how I feel in the current society and in the present moment.
In my art, I tackle the basic social and philosophical principles and dilemmas like happiness, fear of opening oneself, reaching one's full potential, creativity, spirituality, self-expression, logic, following one's true passion and purpose in life, integration, mindfulness, freedom and more.
I express my explorations through the use of simple, playful yet symbolistic shapes and colours that we see in our everyday lives as well as shapes of my own invention.
I would like to share these ideas with others.
Get involved
I will be deeply grateful for your support in any way, be it through sharing my campaign through social media, websites, writing an article, conducting an interview, telling your friends and colleagues, or by becoming my patron.