Welcome to Miroslavo's Art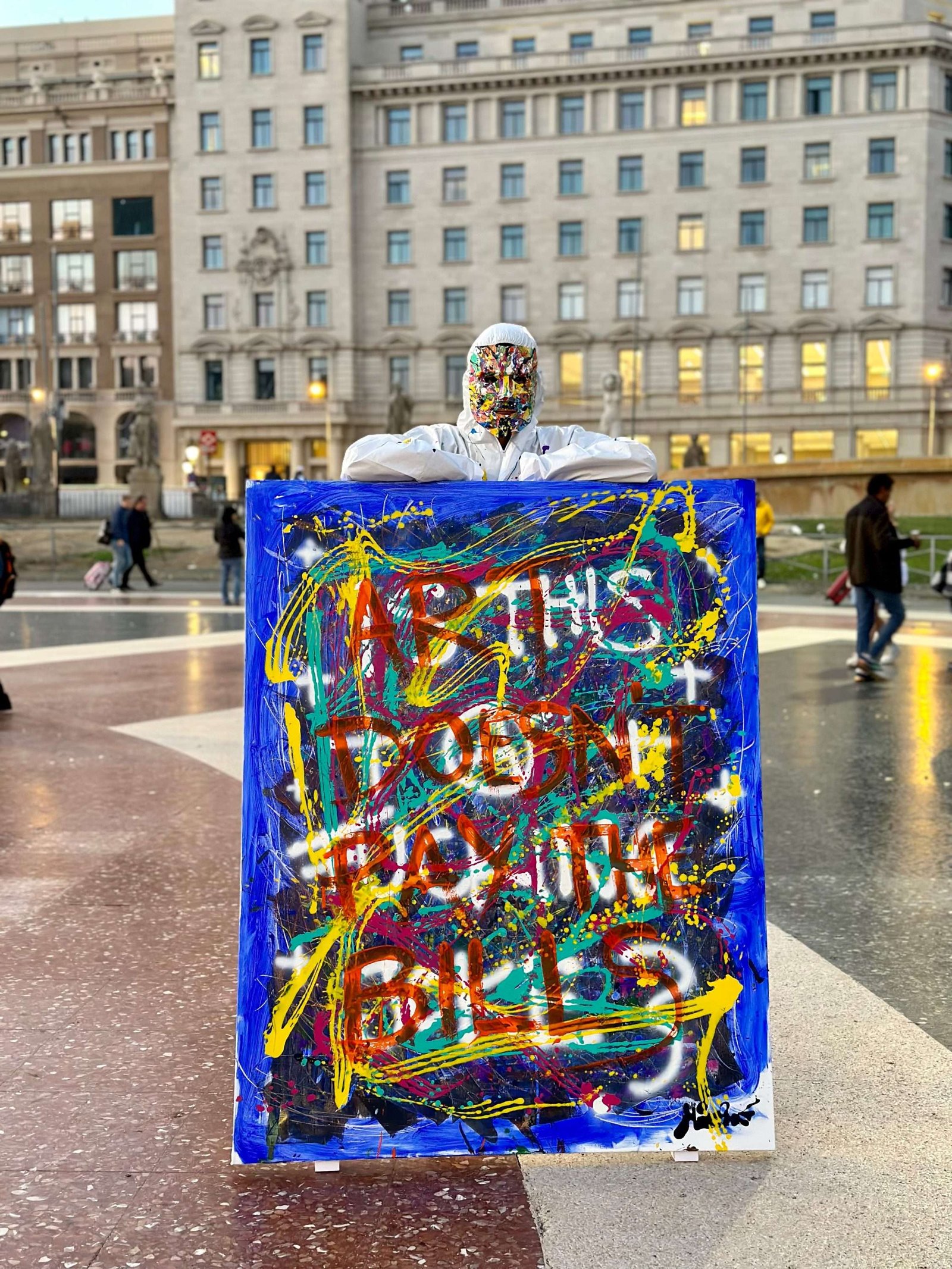 Hello! I'm Miroslavo, a contemporary artist residing in vibrant Barcelona, Spain. My creations are a fusion of emotion and intellect, transcending canvas to infuse spaces with significance, energy, and liberation through the captivating interplay of colour, dynamism, and symbolism.
In the heart of my creative journey lies a profound passion for painting. As a child, I dared to affix price tags to my drawings, instinctively recognizing the value of my artistic expressions. However, self-doubt often clouded my vision.
It took until the age of 28 for a transformative realization to dawn. I embraced my path, resolving to follow my passion against external expectations. This decision kindled my unyielding belief in the importance of art and creativity in my life.
My art serves as a testament to these convictions. The choice of vibrant colours reflects the breadth of human emotions and the beauty of diversity. The harmonious interplay of colours mirrors my commitment to inclusivity and an embrace of the world's rich tapestry. Every brushstroke tells a story, and each colour embodies a unique emotion, evoking freedom, joy, purpose, and fulfilment.
My dream is to create a world where colours dance, symbols speak, and brushstrokes breathe life. Each piece I create is an invitation to share this vision. It's a journey where the abstract becomes tangible, where vibrant emotions find a voice, and where art transcends boundaries. Enjoy the ride!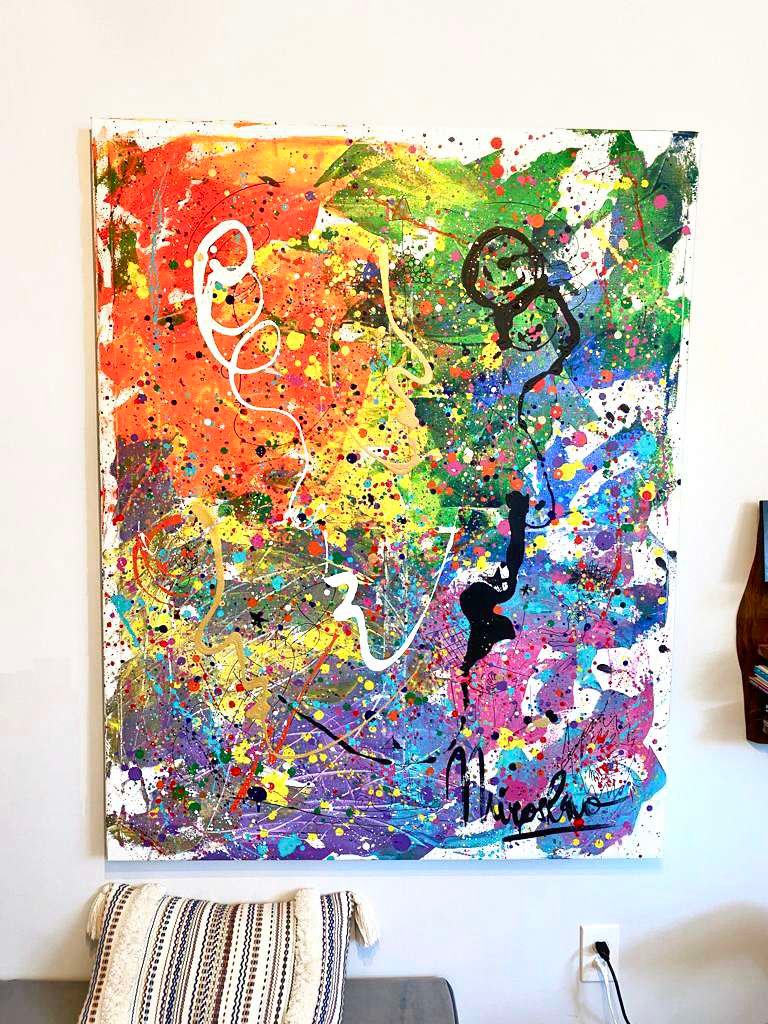 Original Paintings
Ready-to-hang artwork is works made from daily life as an artist, being living in today's society. They are created from inspiration drawn from Miroslavo's life, environment, and our society.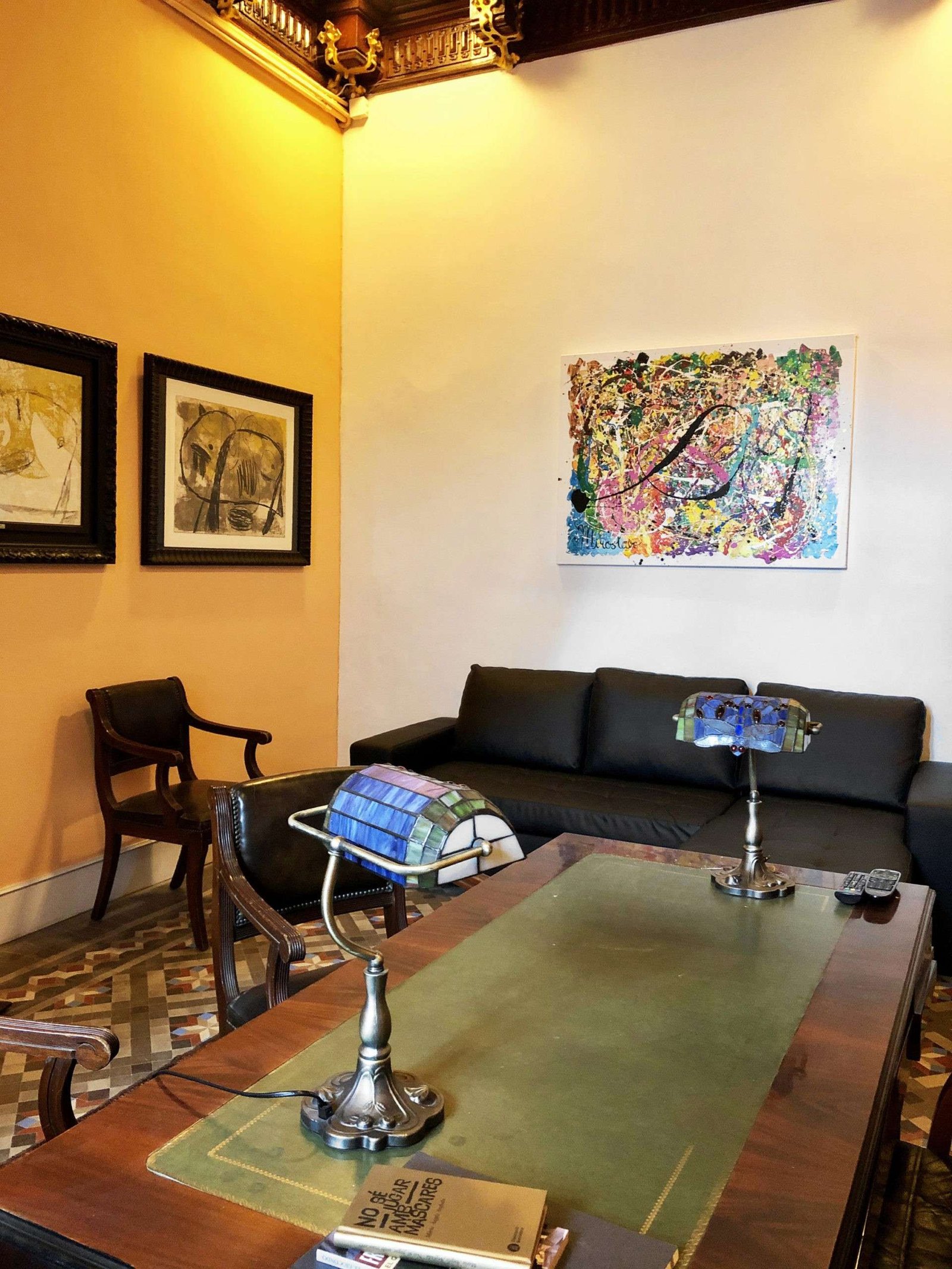 Commissions are paintings that clients order beforehand, and they are made from their input and brief.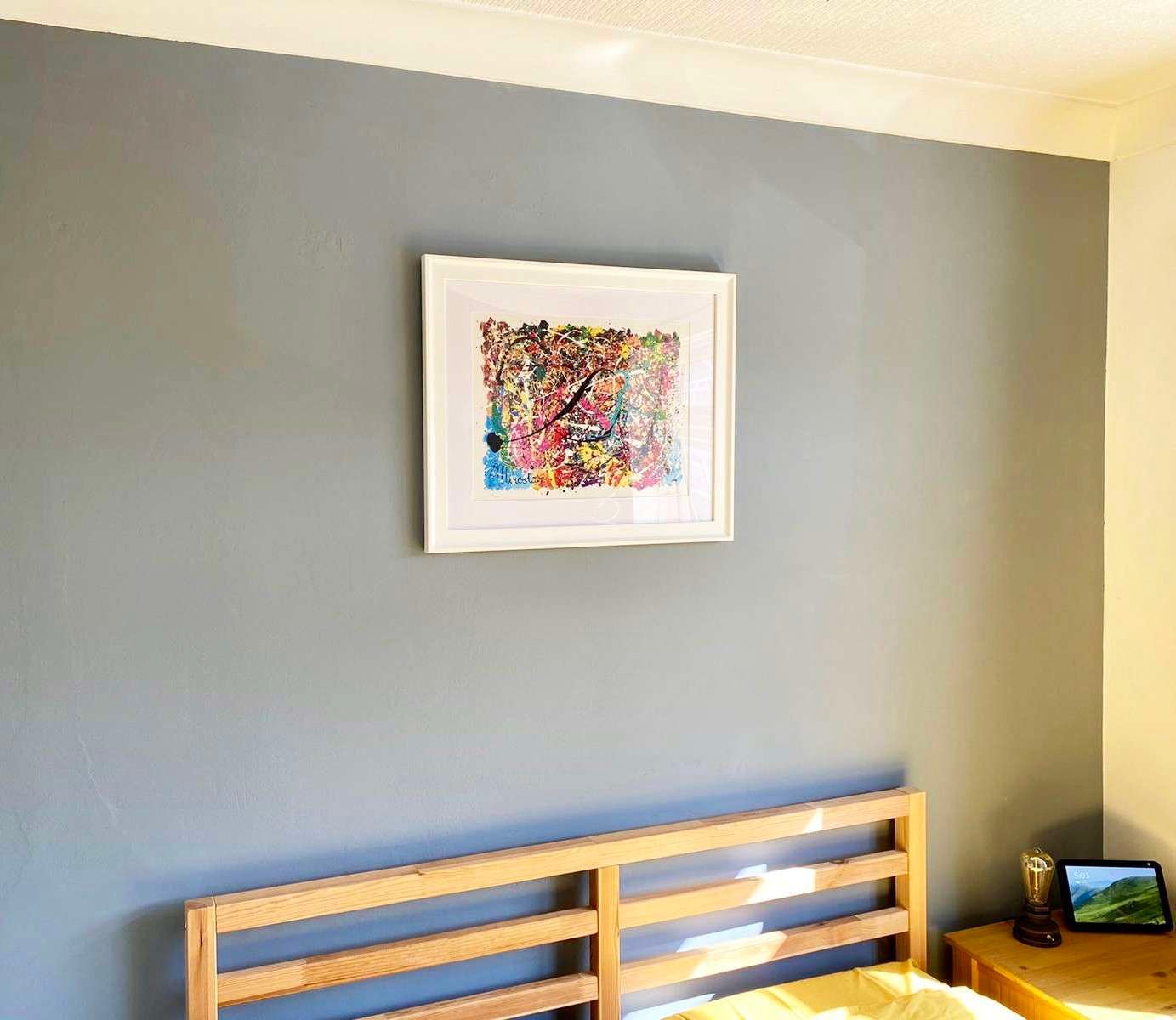 Fine-Art Prints
Fine-art prints by Miroslavo are original works of art printed on a high-quality paper and hand signed.
Exhibitions
Miroslavo exhibits widely both through traditional gallery and museum routes as well as through his partner network of commercial and cultural spaces.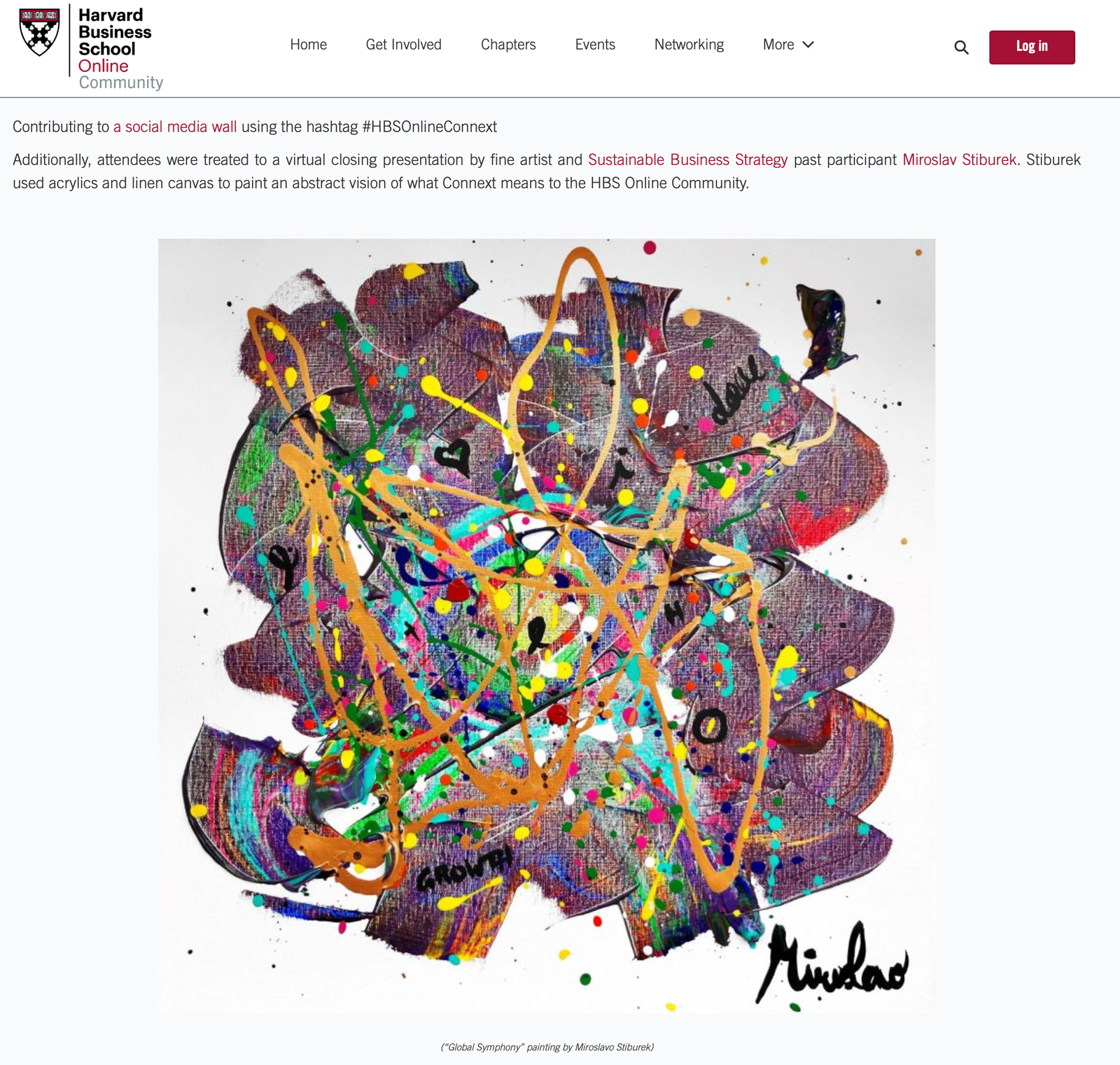 Performances
Live painting performances made by Miroslavo for various events, concerts and conferences, resulting in a unique experience for the audience which he likes to include in his process.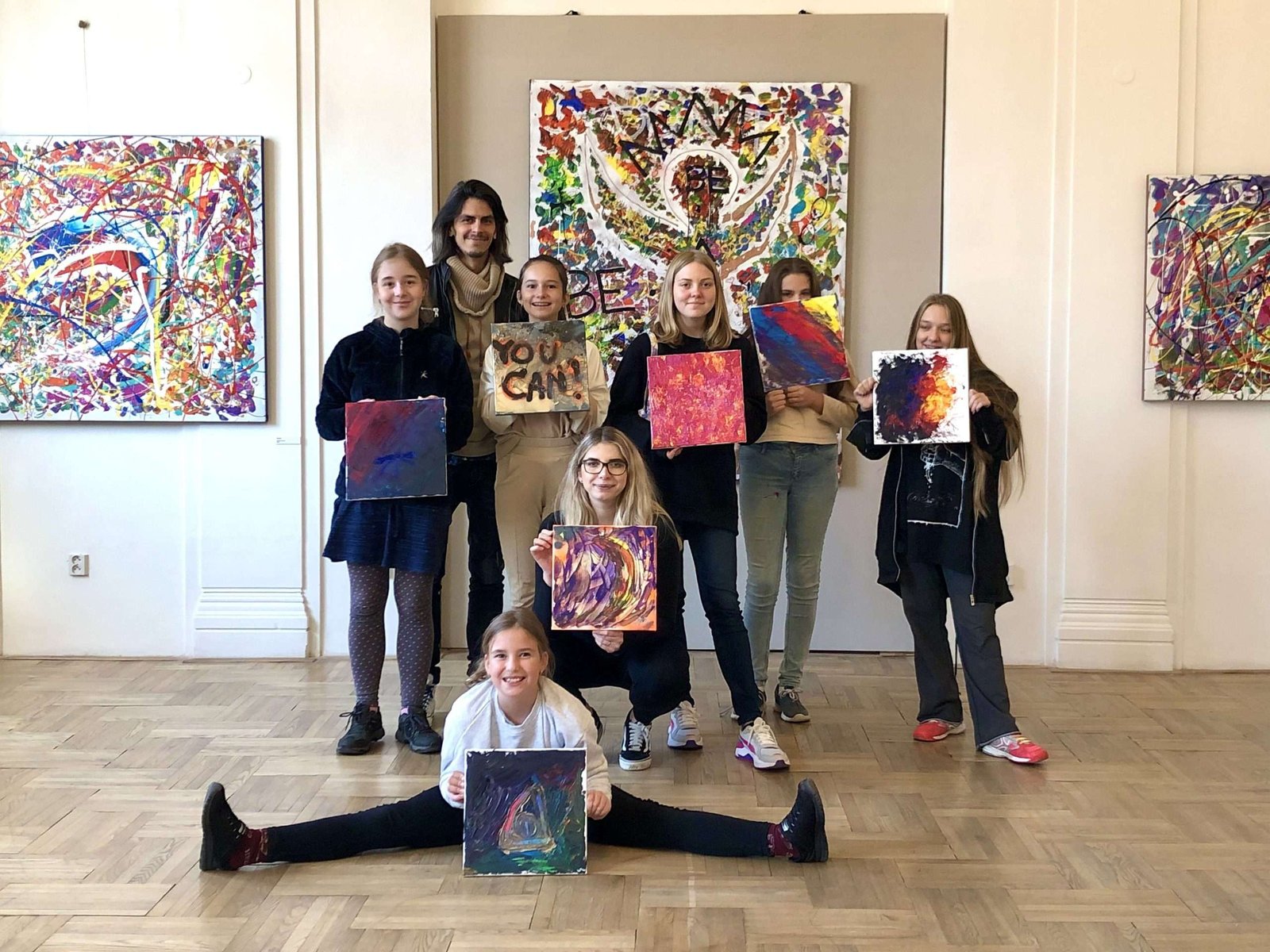 Workshops
Miroslavo has also done workshops with children and adults to help them express themselves using their own artistry.
Art is a powerful force that can inspire, transform, and heal. It brings life to spaces, making them come alive with creativity and emotion. For me, art is more than a mere passion; it's a lifeline. It has provided me with meaning, soothing my wounds and giving me a space where I can feel truly free, satisfied, and profoundly happy.

Internationally Renown Artist
Hear From Miroslavo's Collectors
Get in touch with Miroslavo