An Artist with a Purpose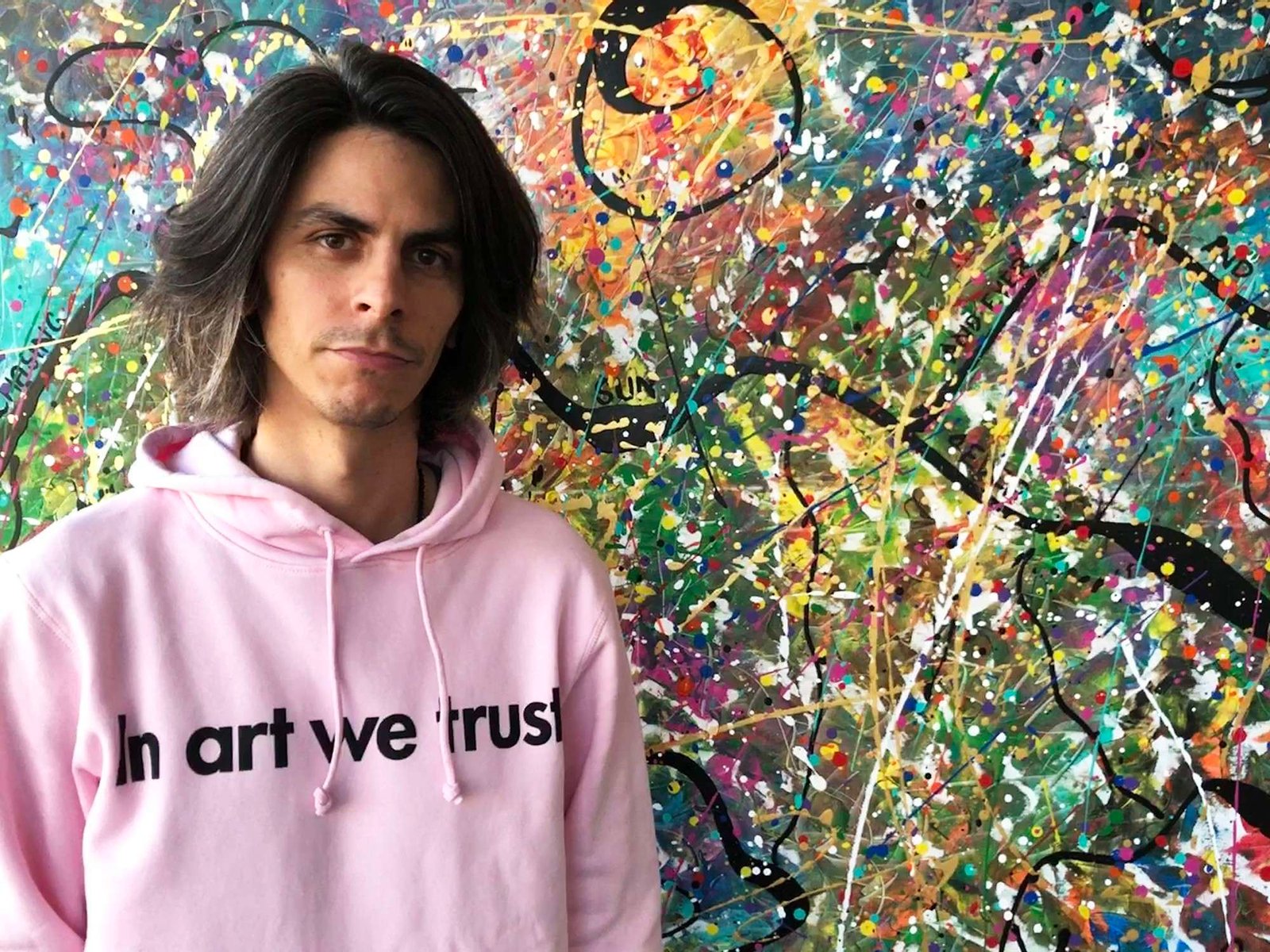 "Art liberates me from everyday life. It's a feeling that I experience only through creating something from my emotions, thoughts, and ponders.
I paint because I love it. It's food for my soul. It's a drug that I got addicted to for life. When I'm in moments I feel like I can't do anything, I know I am always able to paint.
I found drawings and paintings from when I was 5 years old, and so art has been with me in various ways since childhood. I liked to dance, sing, act, cook, you name it. It wasn't until later in life, though—having gone through a long period of self-discovery during my 20s—that I understood that art is one of the things that I was born to do in life. A liberating moment that was, and I have never felt like that until that moment in time.
Once I had discovered what my main passion in life was going to be, I knew exactly where I was going to go to pursue it and develop as an artist—Barcelona. The capital and Mecca of art, design, and architecture. The cultural heritage of this city has passed through me and I took it all like a sponge. 
I began painting in my flat and showing it mostly to my partner, who supported me from the beginning. The first paintings were not masterpieces, nor did I have a rich vocabulary of techniques and colours, but they showed something unique and promising. So I kept going. I kept evolving, learning, experimenting and innovating my art. It was a big journey I was undertaking. I persisted. After 3 years of doing that and showing my art online, I began painting live in the streets of Barcelona to see in person the reactions of strangers. I received overwhelmingly positive support from the locals and tourists. Soon I began exposing in local bars and restaurants, followed by cultural and gallery spaces. I have also been keeping in touch with my home country and regularly exposed collectively at a major art museum, which eventually offered me a solo exhibition at the end of 2021, which was a big achievement for me.
Nowadays, creating art has also started to support me financially. I can proudly say that I have been selling my art and I already have numerous satisfied customers around the world. I still keep exhibiting and sharing my art just for the pure cultural aspect of it. I also use it as a form of societal disruption from time to time.
In my art and during painting, I try to find harmony between emotion and logic and tap into my genius. And I like to do that in a fun and playful way. The more I live and work on myself, the more often and easier it is for me to do that. And through my art, and my paintings, I believe people can discover and ignite that ability in themselves. This is my gift to the world, this piece of inspiration that everybody can use if they want." — Miroslavo.